Thomas Witte
It all starts with a desire to tell the body. Very early, I made a point of copying it, of reproducing it. I studied its shape, its complexion. I inspected its entrails, its anatomy, trying to appreciate its mechanical beauty. But where does this will that haunts me come from?
I evolved in a universe where modesty was essential. The naked body covered, yet clearly visible, displayed all around me on city walls, smooth on glossy paper. My charmed and greedy adolescent gaze stumbling on the periphery, on the surface of these voluptuous and stereotyped forms.
It is through the history of Art that I discovered the body. I remember, there were hours of childish meditations, fascinated poring over the anatomy lesson of Rembrandt's Doctor Tulp. It was my front door. There is something down there. I have to dig. I follow the thread of History, Rodin, Schiele, Bellemer and many others punctuate this path. Always further, deeper, more incisive. Facing the white canvas, and in my turn, I too want to grasp this body. Brushstrokes are projected onto the canvas. The oil spreads in coarse spots, I brush, spread, wipe, scrape to recover the whites. From this chaos of forms, an architecture is born, the fruit of a secret and intuitive journey. A track. I cut, identify and precise, I anatomize the material, I create accidents. I summon the body, it emerges, it comes to tell me its story. I specify and reveal it and if necessary I amputate. From this hunt ended up materializing a body. I leave him there to rest, the fruit of an embrace that will only pass once.
Painting is the material that I sculpt, the material that speaks to me, the one that tells me.

My work was inspired by Plato's myth of the androgyne.
At the origin of humanity, the human body did not have the appearance that we know of. There were three different human species: dual males, dual females, and androgynous. At that time, humans were complete beings and were round in shape. They were also endowed with a strong pride and a menacing ambition for the gods. The latter then decide to divide this entity in two in order to weaken it. Thus was born the body of the man and that of the woman.

My work illustrates and recounts this transition, this metamorphosis. From the original sphere to anatomy as we know it. I watch this tearing of matter, this painful distortion giving birth to the body, this naked body, amputated forever, in search of its half.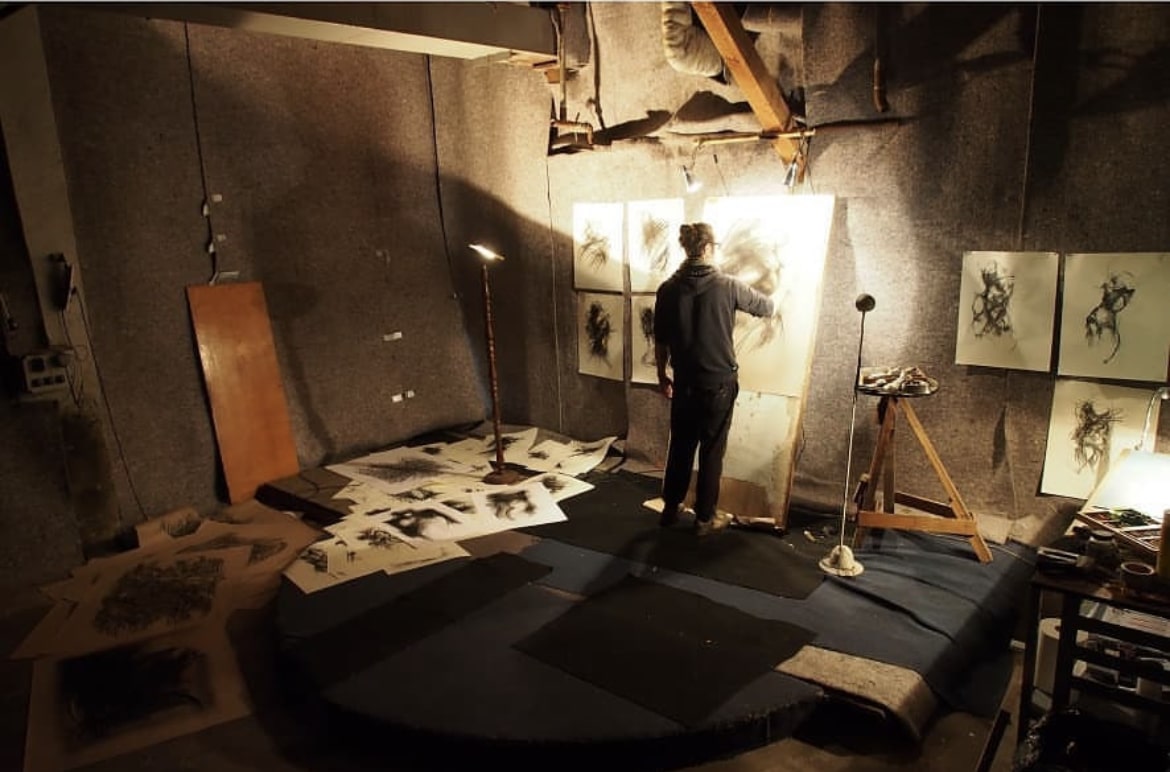 Pour toute demande complémentaire, contactez moi :