Sylvie Peyneau
From an early age, the artist who grew up in contact with nature, in a village between Bordeaux and the sea, attached to his roots, knew how to probe the soul of what surrounds him, to approach it closer to better reveal their vitality, to move away enough to paint their singularity, their poetry.
It is with this just distance, through a subtle balance between figuration and abstraction, that she infuses her painting with the enthusiasm, energy and freedom that make them so powerful.
When for her studies she is forced to adapt to a more urban way of life, it is the revelation, the first confrontation, the first duality in her, which will not stop spreading on her canvases.
The approach she pursues more particularly on the theme of gardens is a fertile ground for observations and sensations, a metaphor.
This nature, which fascinates her, occupies a very special place in her everyday life, through the symbol of passing time, the rhythm of cycles. A Wild Herbarium comes to illustrate an outcome, advocates the beauty of the path traveled, too often set aside for the freshness of young flowers.
The Silent Gardens, Pebbles under the snow that invite meditation, are an allegory of memory, the white that covers everything, the rocks that stand out and trace a path, a quest. It is not only an aesthetic research, but beautiful and well a work on life through the play of symbols, his secret garden that the artist reveals to us. Because, beyond the subject and this pictorial proposal by Sylvie Peyneau, there is also something more intimate, there is a narration, a proposed subject which is to be discovered. She puts at the center of her artistic concerns the mutual relations between Man and Nature, through the hand-to-hand combat with the canvas and the accumulation of the material that it undermines. Then subtly, in the middle of this fight, an opening, a detail is reborn.
Sometimes intimate, sometimes monumental, her painting represents for her a risk, a path, an adventure and translates the concrete form of a free, intuitive and curious expression, no longer seeking to achieve a goal but to constantly explore new territories. . Returns from travels, especially those of the African continent which has been criss-crossing for decades, between the initiatory journey, then with the aim of listing materials, textures, architectures, plantations… These indirect traces of man, which she then invites us to the studio, sometimes through the imagination, to offer them to us in her paintings.
Approach, observe, feel!
For more information: https://www.sylviepeyneau.fr/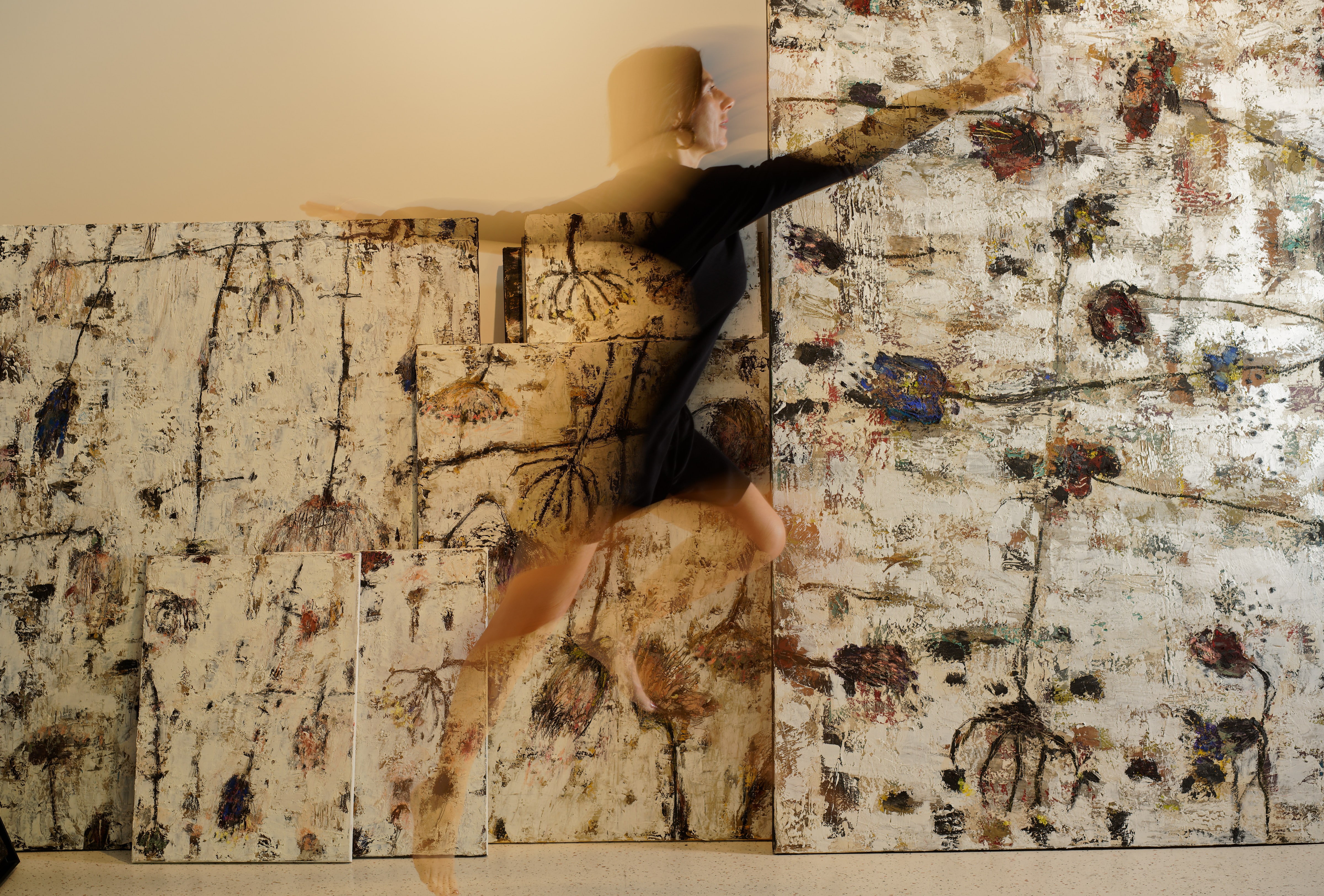 Pour toute demande complémentaire, contactez moi :