Juliette Clovis
Juliette Clovis is a multidisciplinary French artist.
After working for 12 years on other mediums, she switched to porcelain in 2015 and more specifically to Limoges porcelain. Busts, eggs, vases, dishes, tondos or large wall frescoes; all her works are unique or created in small series. They are made and hand painted by the artist, as part of a permanent artist's residency at the Manufacture de porcelaine de Limoges in La Seynie.
The choice of this noble and classical material allows her to confront her profoundly contemporary vision of art through a traditional and ancestral technique. All her porcelains are a mixture of contemporary expressions and classical inspirations, a dialogue between history and modernity.
Internationally acclaimed, Juliette Clovis's sculptures are regularly exhibited in museums and contemporary art fairs and are mainly seen in a demanding and refined clientele of high-end hotels and restaurants.
For more information: jullietteclovis.com.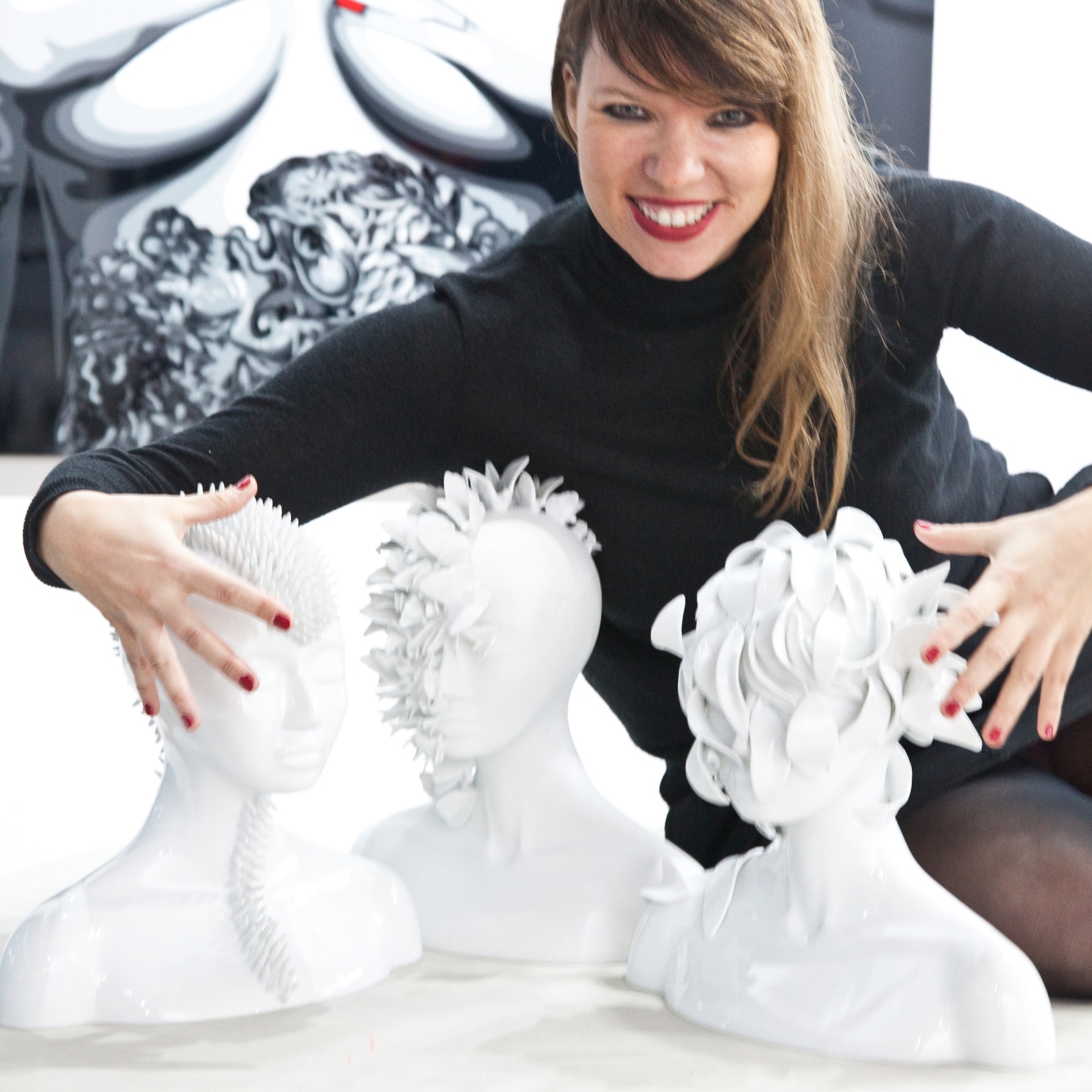 Pour toute demande complémentaire, contactez moi :