Sylvie Peyneau
Pierre-Luc Poujol is sensitive to the environment and nature that surrounds and influences him since his youth. He places the mutual relations between Man and Nature at the centre of his artistic concerns. It is the starting point of his approach, but he also addresses a plurality of subjects in his paintings and sculptures.
His attraction for plants, the environment, movement, and light can be found in the nature of his creations. Achieved with his technique of projection and dripping, they are part of the contemporary artistic trend of abstract expressionism and more particularly of American lyrical abstraction.
Influenced by the great masters of action painting, Pierre-Luc Poujol translates into his painting a real desire to feel at one with his art works. Without ever touching his paintings, he has a tenacious desire to bring them order and meaning as well as to offer them universal questioning without ever delivering clear messages.
From this singular relationship with his canvases, Pierre-Luc Poujol also seeks, through the monumentality of his works, to re-establish the primacy of colour and light and to bring more lyricism and romanticism to abstraction.
His creations thus provide a sensory and emotional experience, offering to each individual a range of personal interpretations while giving them the freedom to appropriate his works, to be moved, to question, and to find themselves.
For him, painting represents a risk, a path, an adventure and translates to the concrete form of a free and intuitive expression that does not seek to reach a goal but to constantly explore new territories.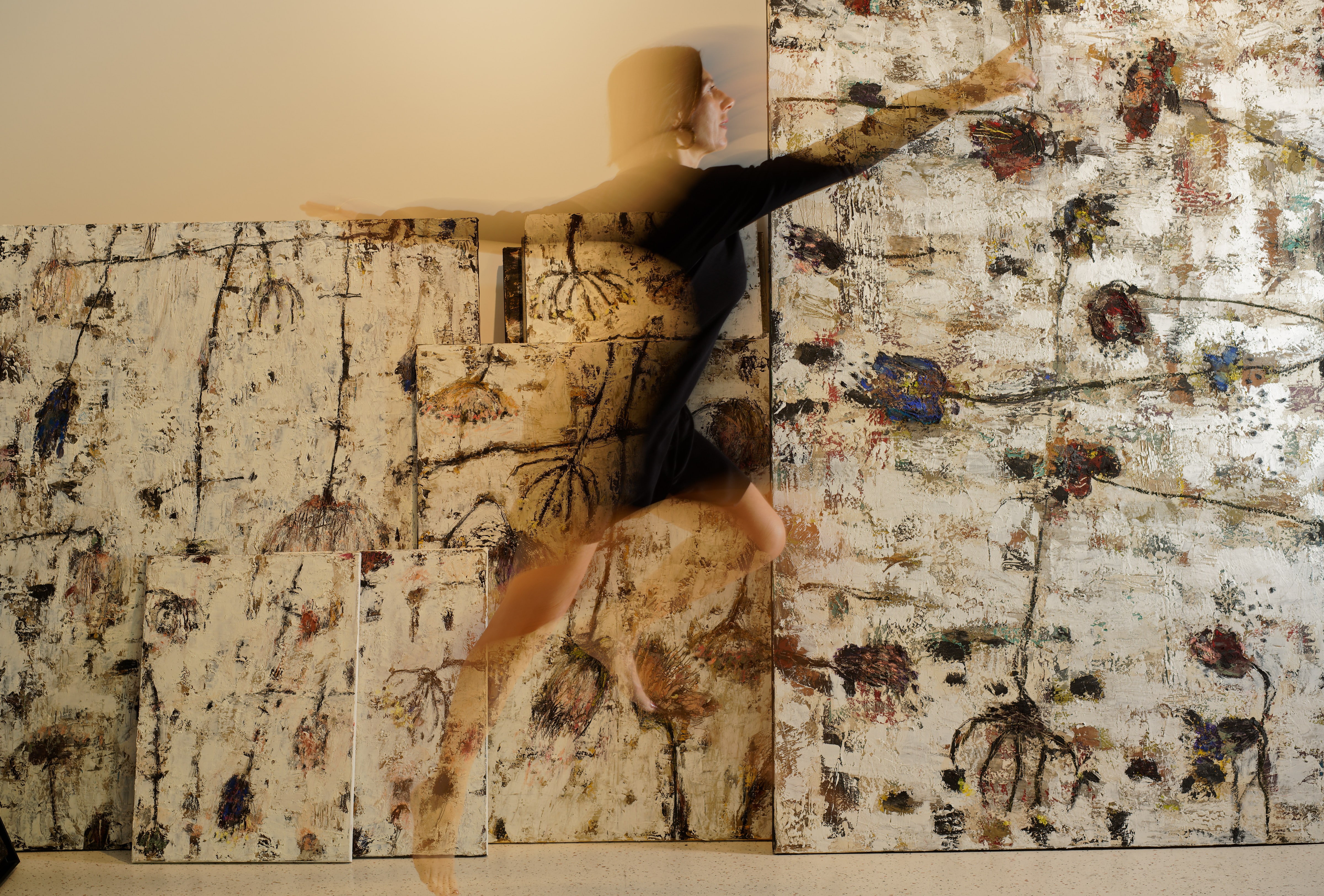 Pour toute demande complémentaire, contactez moi :